Downtown Tulsa Eyecare
9 East 4th Street Suite 105
Tulsa, OK 74103
Phone: 918-935-3500
Fax: 918-935-3501
Hours of Operation:
Monday thru Thursday 8:00am to 5:00pm
Friday 8:00am to 2:00pm
OFFICE LOCATION:
The office is located at 4th and Main Street in the Reunion building with our own private entrance off of Main. Our office logo is overhanging the door.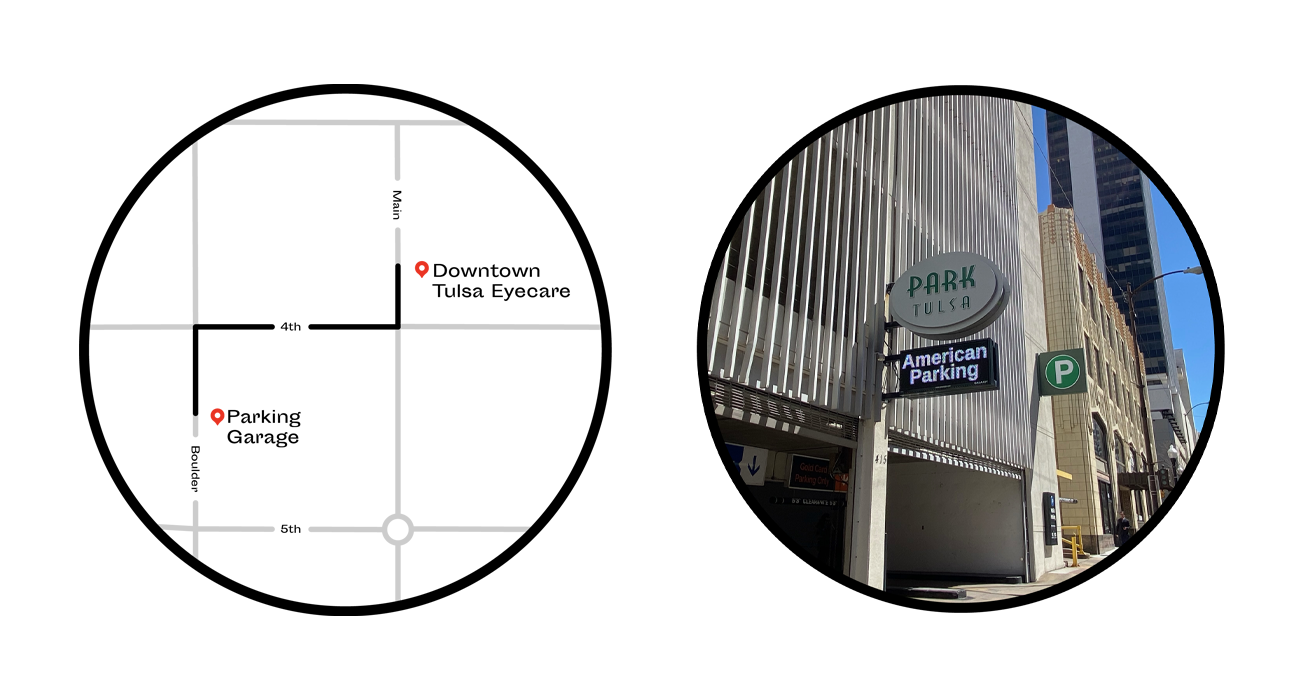 PARKING INFO:
If you would like to utilize garage parking, the entrance to our public garage is located between 4th and 5th on Boulder. There is a large green sign with a "P" on it. Pull in and take a ticket. When arriving at our office, please let us know that you have parked in the garage and we will validate your parking ticket. It is a 3min walk from the garage to our office.
Parking garage address:
415 S Boulder Ave Tulsa, Ok 74103